Garment-dyed goods should ALWAYS BE WASHED SEPARATELY BEFORE WEARING to avoid bleeding issues. Due to the nature of the dyeing process employed with Comfort Colors pigment dyed shades, loose pigments may remain on the surface of the garments even after the first wash. We therefore strongly recommend washing these garments only with like-colored garments, as some of the pigment dyes may stain light-or white-colored garments in the wash cycle. Washing the garments in cold water will reduce the possibility of staining. Shade variations are inherent in the garment dyeing process. Our garments are pre-shrunk during the garment dye and wash processes for almost no shrinkage at home
Pigment dye colors: These colors provide a vintage look that will remain for the life of the garment
Reactive dye colors: Provide a traditional dyed appearance, with the same great softness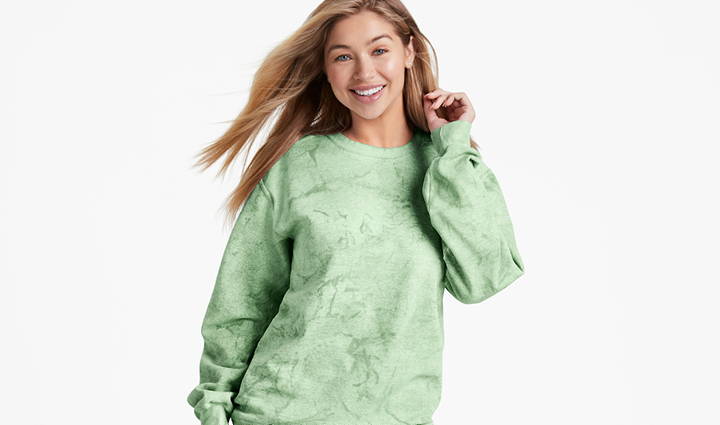 Soft, versatile, and available i a variety of looks and fits, there's a COmfort Colors (R) t-shirt for every taste.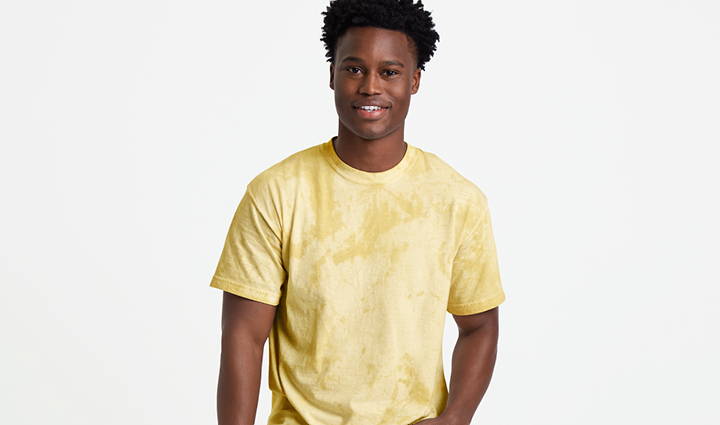 For a host of ultra-soft and fashion-forward fleece options for every occasion, Comfort Colors (R) has you covered.
Many things have changed since Comfort Colors® was first founded in 1975. One thing that has remained constant, however, is that the brand remains the go-to- choice for those seeking relaxed apparel that they can count on every day. The Comfort Colors Style & Color Guide is the perfect vehicle for exploring our collection of ultra-soft originals in nature-inspired hues—from brilliant direct/reactive shades to the vintage look of pigment dyes.