There's something for everyone in Alstyle's collection of tees, tanks and sweats in a wide range of sizes. Whether you prefer durable blends or ring spun softness, you'll find quality garments in a variety of colors, from subtle pastels to trending heathers and eye-catching brights. The Style & Color Guide makes it easy for anyone to find the perfect fit and showcases our array of hues. It's a great tool to help your customers make the best choices to meet their needs.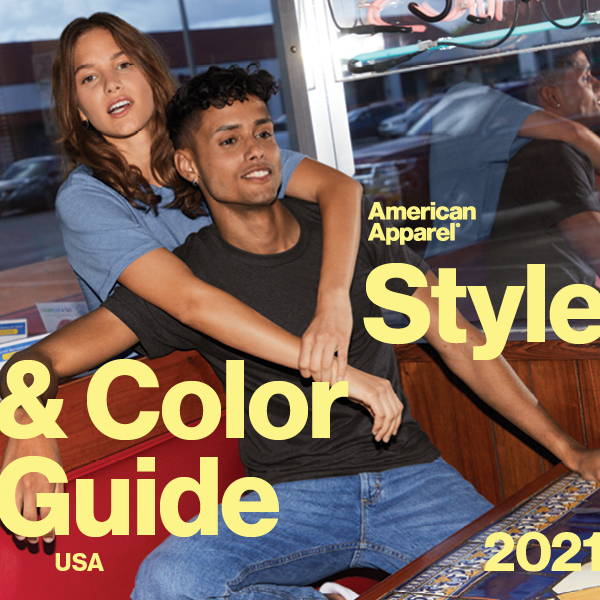 The American Apparel® brand is one that stands for inclusiveness, equality and empowerment. More than simply representing a line of stylishly self-expressive garments, the American Apparel name also exemplifies the diverse individuality that's within each of us. Showcasing our timeless classics, including our top-selling favorites, The American Apparel® 2021 wholesale Style and Color guide is your key to experiencing it all.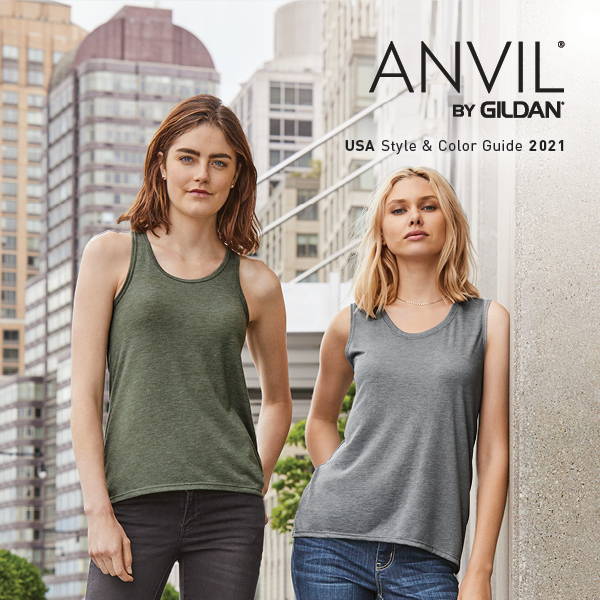 From V-necks to hoodies, ANVIL® by Gildan® represents a unique collection of urban-inspired basics offered in a variety of attention-grabbing styles made from innovative fabrics. Highlighting our continuously growing selection of fashion-forward hues, the ANVIL® by Gildan® Style & Color Guide makes it simple to pair your customers with a look and fit that perfectly expresses their individual personality and attitude.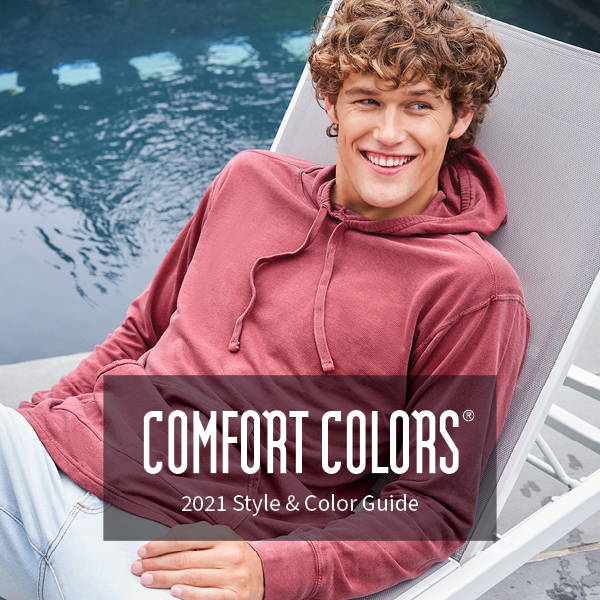 Many things have changed since Comfort Colors® was first founded in 1975. One thing that has remained constant, however, is that the brand remains the go-to- choice for those seeking relaxed apparel that they can count on every day. The Comfort Colors Style & Color Guide is the perfect vehicle for exploring our collection of ultra-soft originals in nature-inspired hues—from brilliant direct/reactive shades to the vintage look of pigment dyes.
With an array of styles, colors, silhouettes—and an impressive palette of 157 colors to choose from—no matter what you're looking for, you're sure to find it in the Gildan® line. Designed with decorators in mind, the only limit is your creative imagination. Thanks to the Gildan Style & Color Guide, matching your customers with precisely the right, look, size and fit in our always-expanding collection of eye-catching hues, has never been easier.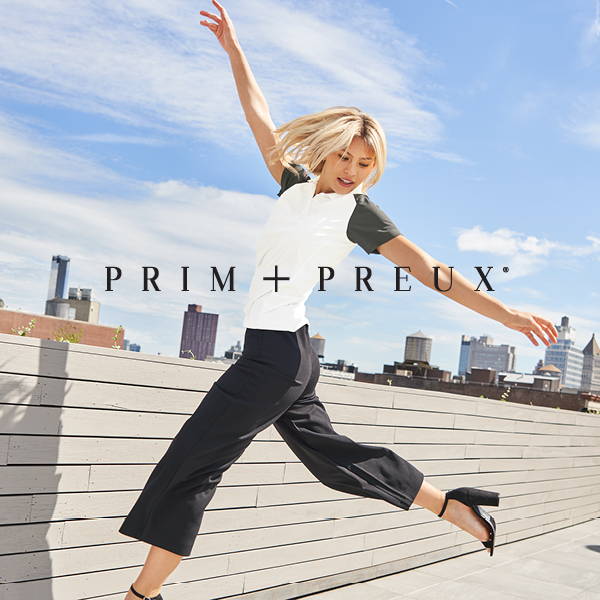 Comprised of premium business attire that's reflective of the progressive fashion tastes of today's young professionals, the PRIM+ PREUX (R) collection is every bit as smart and confident as those who rely on it for livable comfort and understated luxury in the modern workplace. The PRIM+ PREUX (R) Catalog provides you with all the tools needed to help your customers effortlessly navigate our 27 unique styles and 29 colors representing 6 distinct collections.